We MOVED to a BIGGER and BETTER location!
COME VISIT US AT:
527 S. Glendora Ave, Glendora CA, 91741
(Located in the Albertsons/Ace Hardware Center)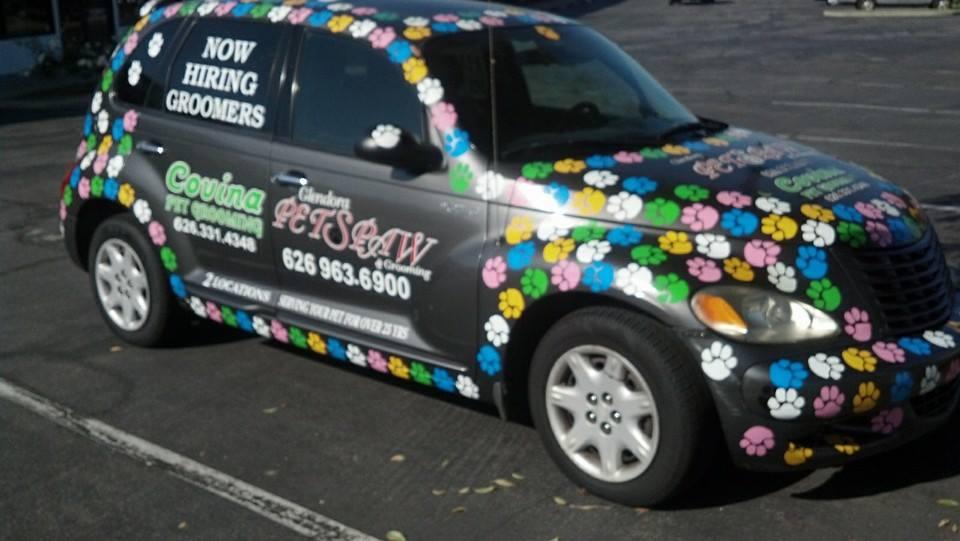 99.99% Bacteria Free Pet Environment.
Knowledgeable and Friendly Staff.
Natural Shampoos and Conditioners.
HydroSurge Massage Bath for Every Pet.
Cat Specialists.
Air Conditioned Facility.
Custom Hand Scissoring.
Hand Drying and Finishing.
No matter what size, shape, color, or breed, we believe your dog or cat deserves the best.
Our spacious indoor grooming and bathing area was specifically designed with pets in mind. If you truly love your pet (and we know you do) you'll be quick to understand the differences that make Glendora Pet Grooming such a doggone special place. To see for yourself, please drop by or give us a call anytime!